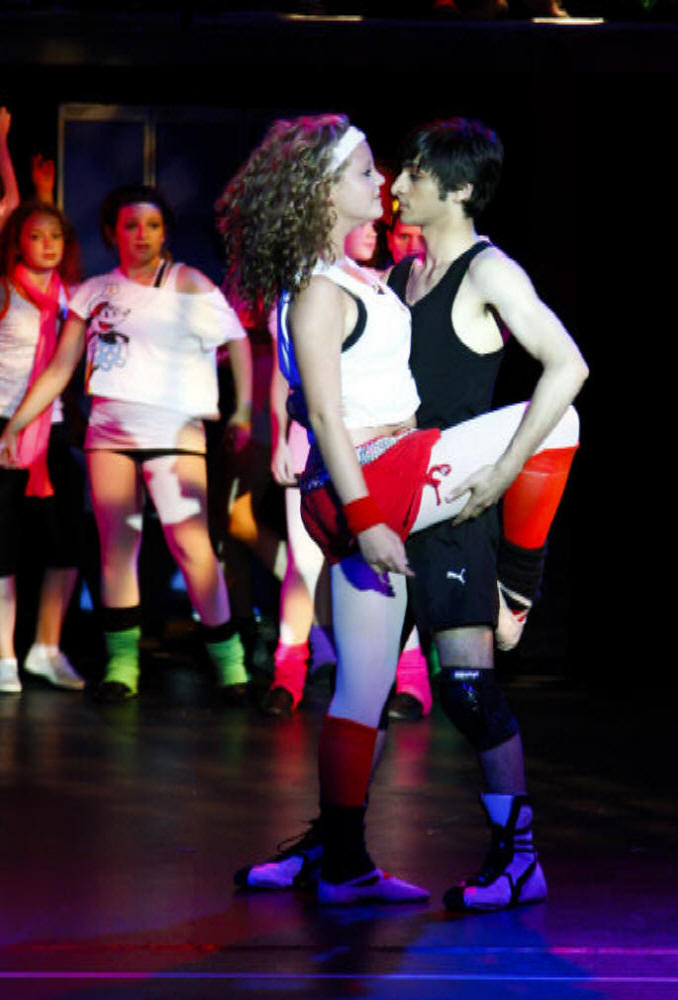 "
The Biz has trained many aspiring youngsters in all aspects of stagecraft over the last 10 years. It has successfully staged a number of shows at Woking's Rhoda McGaw Theatre and in doing so has raised more than £14,000 for local charities.
Increased interest encouraged producer/director Erika Vincent and her team to bring this year's Biz Summer School production of Fame – The Musical to a wider audience at the 520-seat Leatherhead Theatre. Their courage paid off to judge by the large, enthusiastic audience at the last of the three performances which were the result of the two-week summer school....
Natalie Bryant shone brightly
as Carmen – a PA student with obvious talent ...Her whole-hearted singing of the title song really did seem to "light up the sky like a flame".....
Anna Walker's creative choreography made the most of the available stage area and of the cast's ability...


The Biz's ambition to fill The Leatherhead Theatre was well justified – hopefully they will decide to come back next year to entertain with another musical and to collect yet more for worthwhile charities.
Reviewed by Tony Flook Leatherhead Advertiser and Surrey Mirror