BIZ SUMMER SCHOOL production
BOOK NOW! tickets going fast!
TO BOOK TICKETS! - BEST TICKETS AVAILABLE TO BOOK DIRECT FROM US (no booking Fee) : Email us your reservation or ticket order form and more information here
For credit card bookings Online go to

Or CALL the box office on: 0844 871 7645

BIZ SUMMER SCHOOL & PRODUCTION
Biz Summer School & Production
5-17 August 2019 Rhoda McGaw Theatre Woking.
CHICAGO HIGH SCHOOL EDITION
Our summer workshops are lots of fun and we are once again raising money for the Children's Hospice charity SHOOTINGSTAR CHASE, so not only will they be putting a show together under the guidance of West End professionals but they will also be raising money for a worthwhile cause! What a fantastic way to keep them busy over the summer holidays'

Places are in very high demand so if you are interested please confirm as soon as possible as places are already going fast!.
As per last year, we are able to offer a 10% discount on the second child in a family.
FULL INFORMATION AND APPLICATION FORMS HERE
AUDITION CHARACTER BREAKDOWNS AND WHAT TO PREPARE
We will once again have full orchestra, Fantastic scenery and colourful costumes. Young people (suitable from age 8+) will be given an exciting opportunity to perform in the production under the guidance of West End professionals, as part of the Biz Theatre School's Summer School Production. The students will be involved in acting, singing and dancing. It will be hard work but with a strong emphasis on enjoyment for all! They will produce an exciting show and we will endeavour to ensure that the 2 weeks are great fun! The course will help the participants to develop confidence and performance skills. The course comprises of 10 days of enthusiastic and busy rehearsals and preparation towards the climax of performances on the Friday and the Saturday in the theatre, utilising the skills learned during the course.
Places to the summer school are offered on a AUDITION basis and everyone is welcome to apply. We have already had an overwhelming response so if you are interested you will need contact us as soon as possible to confirm a place for 2019. Further auditions to be arranged!
Please contact us or Email us, or use our Enquiry Form
Profits to SHOOTING STAR HOSPICE CARE FOR CHILDREN
From previous Productions
Cats 2018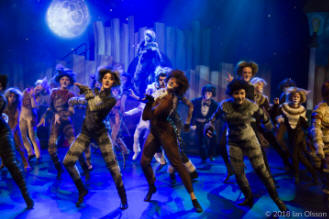 Hairspray 2017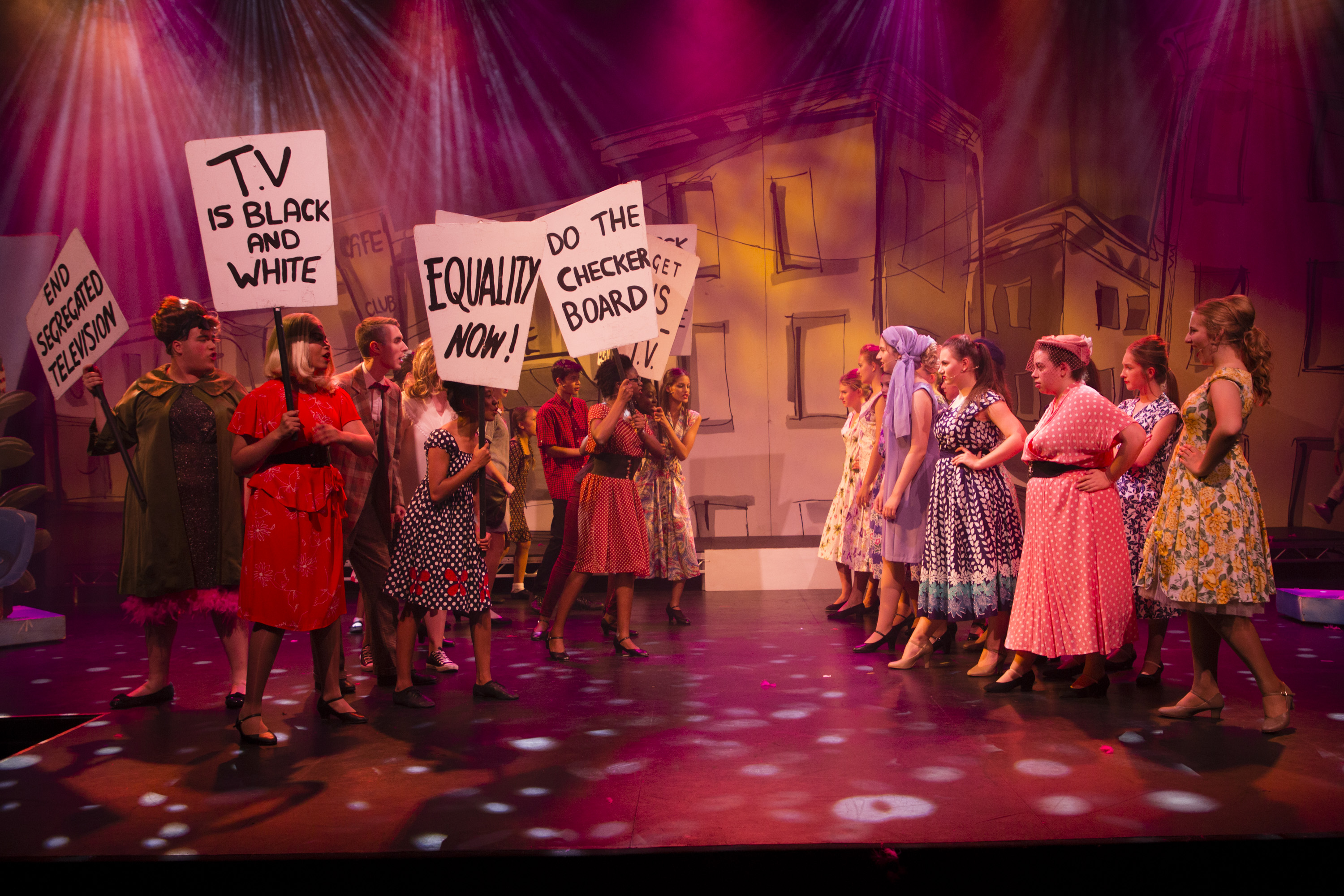 Into the woods 2016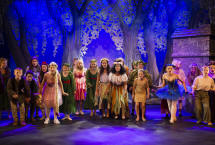 Phantom 2015
Congratulations on the performance last night. It was fantastic and we were so impressed by what you've achieved in such a short time frame. One lady we spoke to said that she has been to many youth productions but this is by far the best that she's ever seen.

Just wanted to say what an amazing phenomenal show this afternoon was. My friends and family said it was as good as seeing a west end show in London and something they will never forget or I. We wanted to say a huge thank you and so pleased she is part of your theatre school . Words can't express how proud we are and my tears were still flowing when I got home. I'm a very proud mum ! more
Les Miserables 2014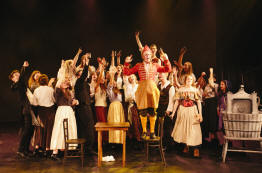 With Les Misérables being such a popular show, the student cast and their creative team did an exceptional job in creating a production that was so brilliantly received by the audience. Directed by Erika Vincent, the whole cast performed the well-known musical by Alain Boublil and Claude-Michel Schönberg with much energy and vigour. The ensemble managed to create a rich sound, with strong harmonies and passion, providing some of the highlights of the show; the Finale being particularly impressive where the audience was brought to its feet in a standing ovation. The orchestra filled the theatre with memorable music which along with the casts' voices provided a superb musical performance led by Musical Director Richard Cartmale with Sam Coates as Assistant. The Director is to be highly commended for leading such a fine and polished production with just a ten day rehearsal period.
Being ambitious paid off for The Biz with their 10th Summer School Production. The audience was on its feet at the curtain call and applause was fully deserved for both the cast and the production team.
Surrey Advertiser
Grease 2013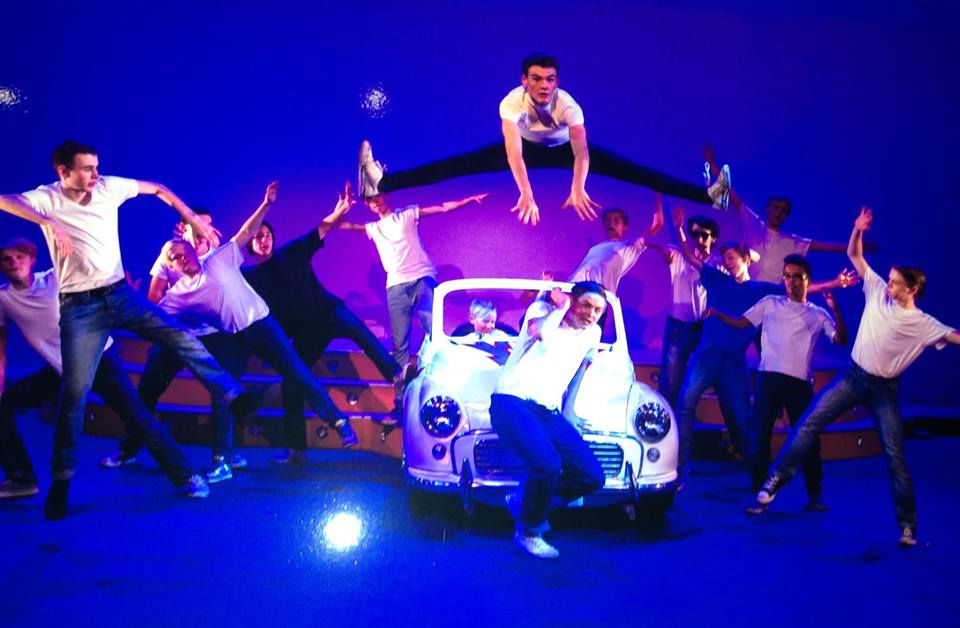 "Talent is the Word for Theatre School-Musical fans were dazzled as young performers from The Biz Theatre School's summer school performed the hit show Grease at The Rhoda McGaw Theatre…The intensive preparations paid off as they delivered a professional production."
Surrey Advertiser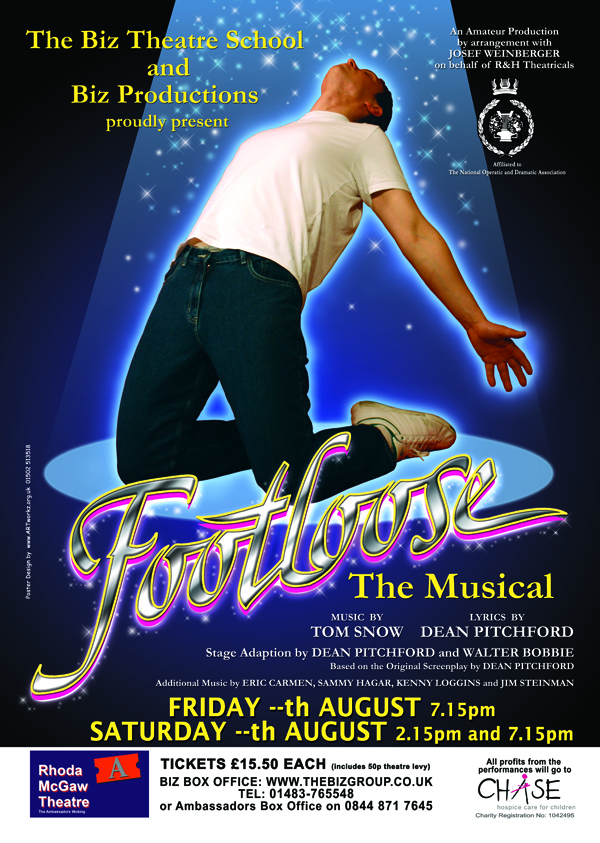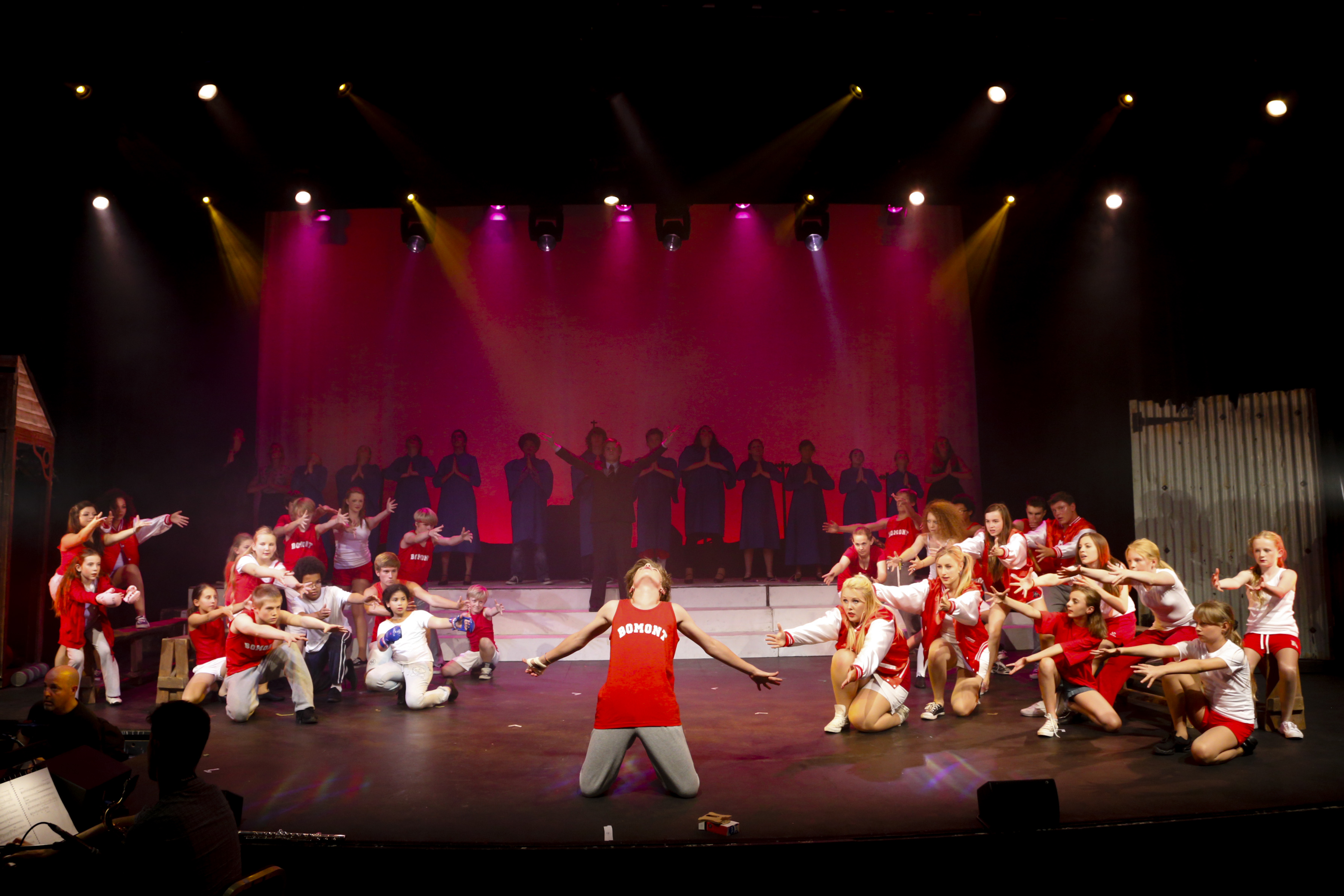 "Their production of 'Footloose' performed at the Rhoda McGaw not only showed the whole young cast having an excellent time on stage, but had the whole audience up on their feet boogying at the end of the performance. The show was put on in just two weeks, in aid of Shooting Star Chase Hospice Care for Children. The intensive rehearsals clearly paid off with a highly entertaining production.
Director, Erika Vincent did a marvellous job of guiding the young cast through two solid weeks of rehearsal and producing such an energetic show. .........Congratulations to all involved for such an enjoyable evening. If The Biz Theatre School can produce such a gem of a show in just two weeks, given a couple of months I'm sure the young cast wouldn't be out of place on a London stage."........Surrey Advertiser
Congratulations to all the students who took part in our summer production of WEST SIDE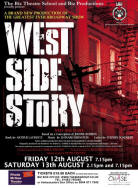 STORY at The Rhoda McGaw Theatre. The Biz Theatre School is very proud to announce that following its highly successful production in August 2011, the grand total raised for Shooting Star Chase is an amazing £3224.00 which is even more than last year despite greatly increased costs. It now means we have raised over £23,340 for local children's charities from our last few productions and nearly £20,000 in total for CHASE! Everyone involved pulled together to produce three fantastic performances. The whole production was a huge success, very well received by the Mayor, NODA, local press and audiences. WELL DON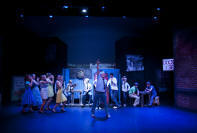 E EVERYONE!
We played to packed houses and got a fantastic reviews on the local Radio:
To hear the full article click here

Press reviews and More production photographs from previous productions
We were delighted to welcome Cllr James Friend, Leader of the council, to the opening night and he congratulated everyone involved and was amazed that the entire production had been mounted in only 10 days as part of an intensive summer course. He commented "I just wanted to say thank you from us both for a truly wonderful show last night - a magnificent achievement in just 10 days and a group of young people entirely a credit to their generation. Please do pass on our congratulations and best wishes for the future to Richard, Lauren, Matt, Nigel, Jessica and all the others involved - they were fantastic. Very best wishes for continued success with the Biz.".
Anna Wemyss Community Fundraising Manager for Chase commented "Thanks again so much for supporting CHASE and please pass on our thanks to all of the cast and helpers involved in putting on the show and raising money for CHASE. Thanks again for all your support".
We have now raised over £17,000 for Chase and over £20,000 for local charities from our last few productions.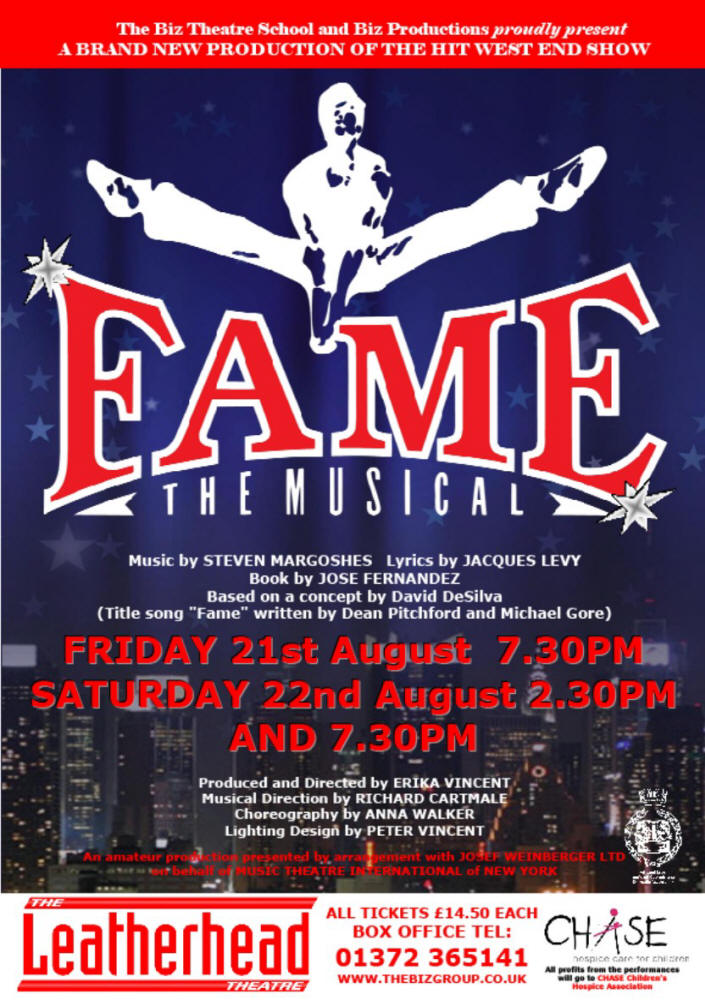 "Congratulations on raising a fantastic total of £3733.46. This really is wonderful news. The amount raised is enough to fund the cost of one of our community care workers for a month. Our community care team visit life-limited children and their families giving mums and dads a break from being carers.

The performance of FAME was of such a high standard and I hope that all involved are very proud of themselves for a great show and for raising so much money for CHASE. "

Best wishes.

Anna Wemyss
Community Fundraising Manager
CHASE Hospice Care for Children
Registered Charity No. 1042495
Following previous year's successful productions our summer school production for 2009 was Fame The Musical. This intensive two week course took place in AUGUST, culminating in a fully staged performance of Fame at The Leatherhead Theatre. We are delighted this year to have had the opportunity to perform at this wonderful 500 seat professional theatre in Leatherhead, which has full box office booking online and really good facilities. It has played host to so many major stars in its history and boasts Sir Michael Caine as its Patron.

The whole production was a huge success, very well received by the Head of Council, NODA representatives, local press and audience. We are very proud to announce that we have raised over £3,700 for CHASE and the children's hospice for Surrey, Christopher's. The Biz has now raised more than £17,800 for local children's charities from their last few productions! WELL DONE EVERYONE!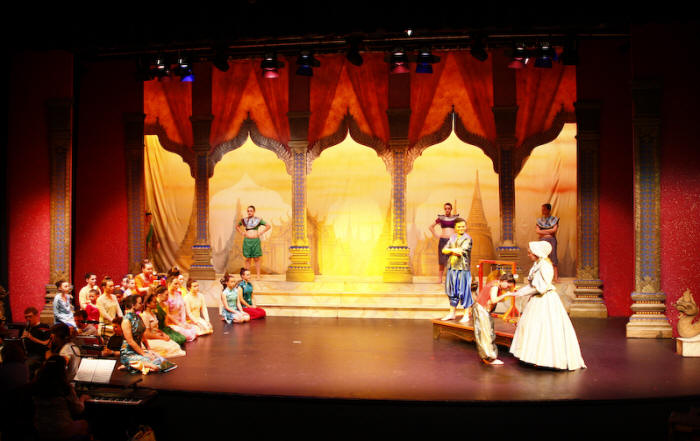 To see more pictures from our previous productions of Fame The Musical 2009, The King and I 2008, The Wiz 2007, Oliver! 2006 and Guys and Dolls 2005 click here.
"The show was a colourful spectacle with attention to detail paid to everything from Music to costume.....The Children were all great performers....All had excellent Stage presence and were very professional ".
To read the full article click here
Some parents comments from last year's production:
"Just wanted to say a huge thankyou for giving all the kids a fantastic 2 weeks, culminating in 3 amazing performances of Fame. These 2 weeks of summer school are always the best weeks of the year for Richard-not only is he doing what he loves doing most but he is also surrounded by his closest friends. It is also great fun for me working backstage so thank you for that opportunity too."
"Just wanted to let you and the team know how much we enjoyed Fame on Saturday evening. We brought family and friends and every one of them said how much they enjoyed it. One of our friends, who is a very youthful 91, could not believe that they were not professional and that the whole show had been done in 2 weeks. Congratulations and hope you raised the money you wanted to for Chase."

"I just wanted to congratulate you all on the weekend performances of Fame! It was a tremendous show and quite incredible that it was put together to that standard in just 10 days!

I thought you, Anna and Richard really did an amazing job together and you should be very proud of your achievements. You were absolutely right when you said earlier this year that she would benefit from the experience. Many congratulations and I hope you are pleased with the funds raised for Chase."
And from previous productions:
"You did a marvellous job yet again. I don't know how you do it. Not only was the show spectacular but the kids had such a wonderful time. I don't know any kid who has done this who can't wait until next year. Well done to you and all the staff. Thank you for all your hard work and making these workshops so much fun for the children".
"Well done to you and all your helpers - it is truly amazing what can be achieved in such a short time".
"I think you can safely say you surpassed yourself with this one. It was a fantastic production. Thank you so much for doing the show yet again. Our kids are getting the most amazing opportunity in putting on a production like this".
"Thank you and all your team for all the hard work and for putting on such a splendid production. We and all our family and friends enjoyed the show so much.


Thomas found the whole two weeks fantastic and is already talking about what might be the show for next year."

"I thought the Wiz was spectacular, what a fantastic group of children. Well done!"